Buhay Isla Basecamp
Native Huts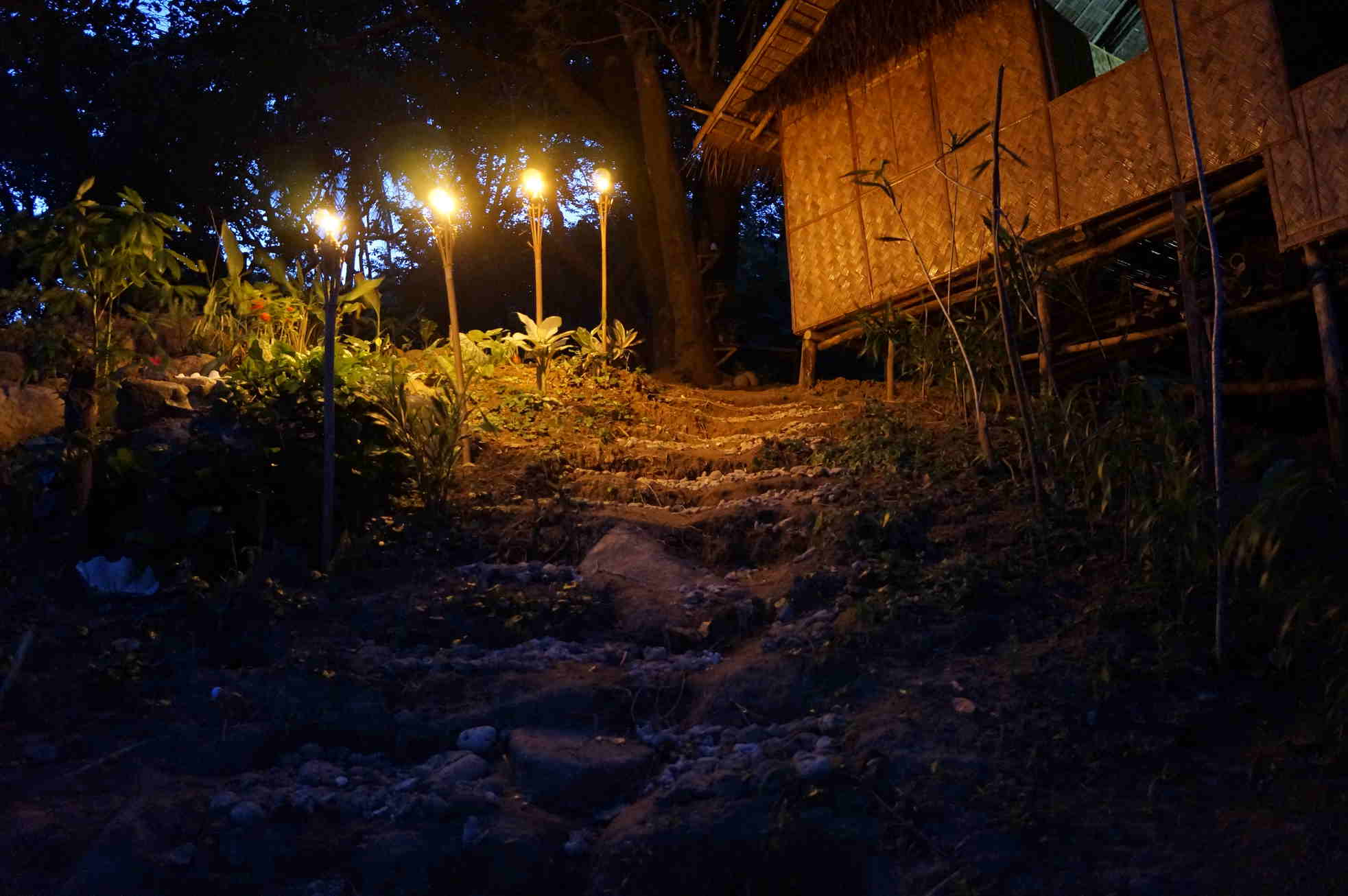 We hired islander natives to build our huts in order to help the local communities of Tagbanua and Kuyunin tribes, and also to give you a more authentic feel for the type of housing and architecture that a common filipino islander could live in. In saying that, we have also tried to make it more comfortable by adding basic mattress, mosquito nets, pillows, and bedding. However, you can also choose to have one of our guides setup a tent if that makes you feel more comfortable in the expedition.
Native Boat ('Bangka')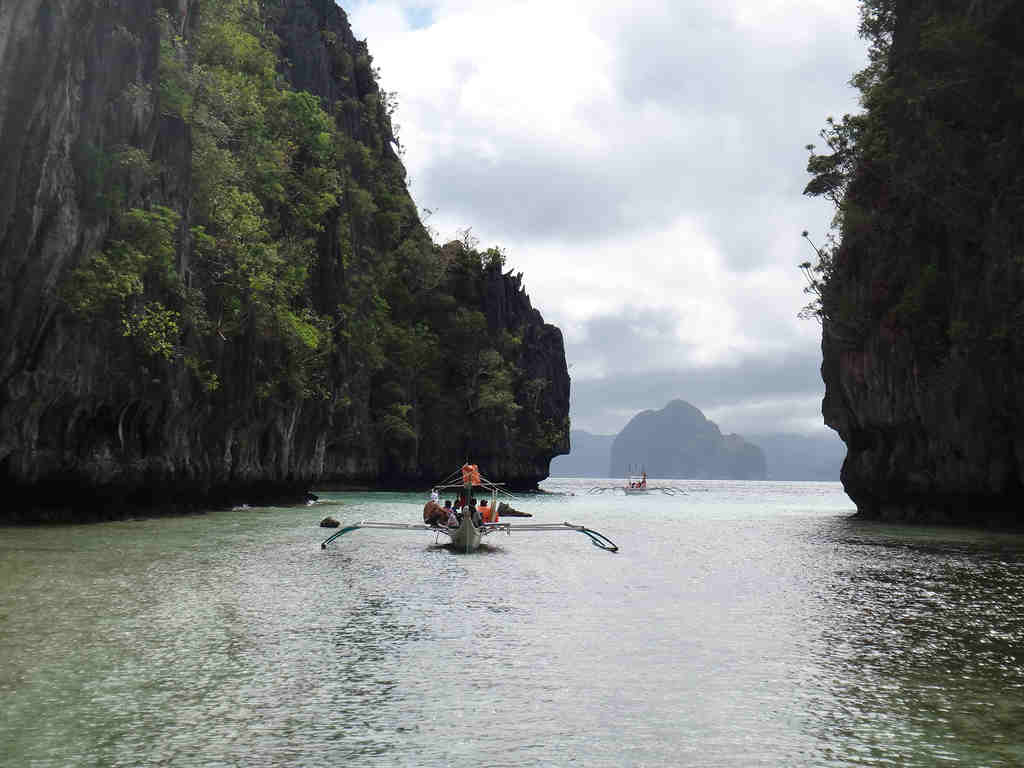 Travel in our native boat ('bangka') to explore the El Nido islands and islands in between Coron and El Nido while taking refuge in our Buhay Isla Basecamp You can use our local fishing gear to catch fresh fish, use the snorkel/mask/fins that we provide our guests. Ask your team exploration leader where a good place to jungle trek could be and feel free to use our kayaks and small boats for your exploration.
Private & Secluded Beach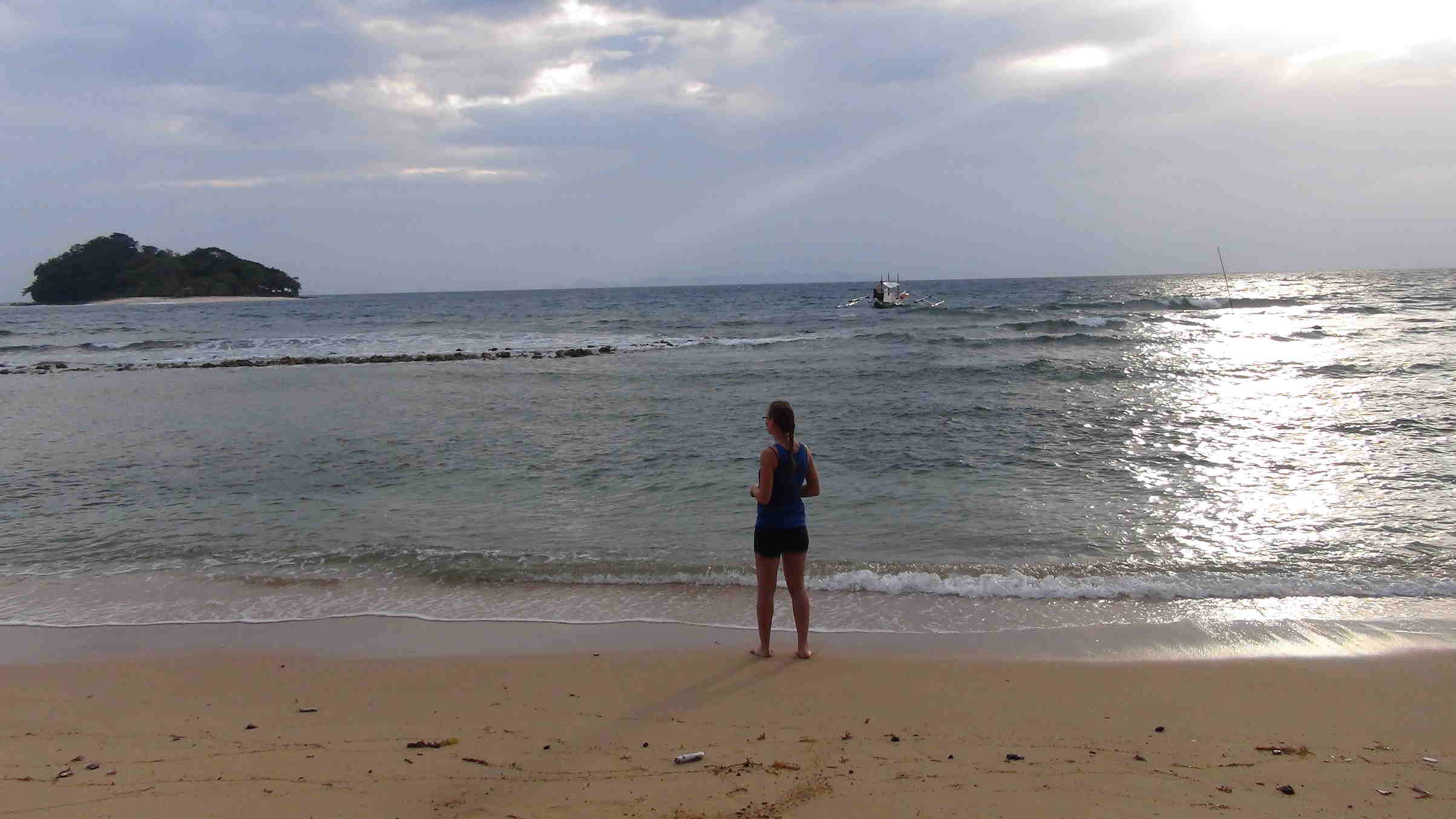 We have a private and secluded beach where you can see breathtaking sun rises and walk along the beach at night. Here, we have seen endangered species like giant green back turtles just stroll along the beach because it is free from many tourists/boats/civilization that scare them. We have also created a break water here, where a variety of small fishes take refuge. Feel free to snorkel or dive near the basecamp if you still have lots of energy after a full day of exploration! Just make sure to keep a safe distance from corals, respect animal life, and no littering please.
Authentic Filipino Food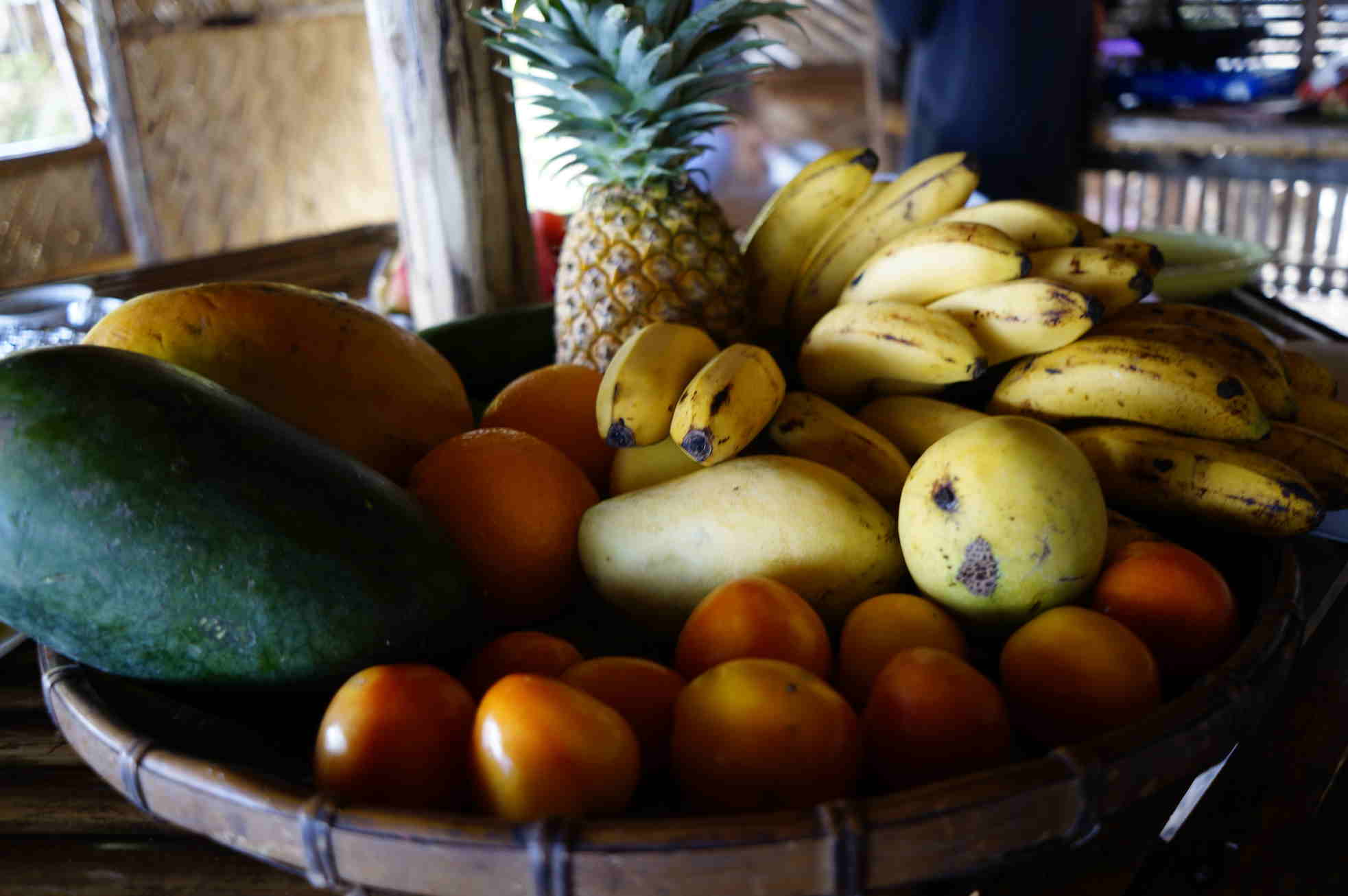 We treat you with authentic filipino food made with locally-grown and organic fresh fruit and vegetables from the local markets or our backyard! We make our food using stone ovens like most islanders who live in the area. Feel free to join our staff if you'd like to learn how to cook tasty filipino dishes. If you are allergic to any food or do not like certain types of food, we try to accommodate it. However, food selection could be limited depending on the season, and also because we are not near any markets.
Flower Garden, Vegetables & Fruit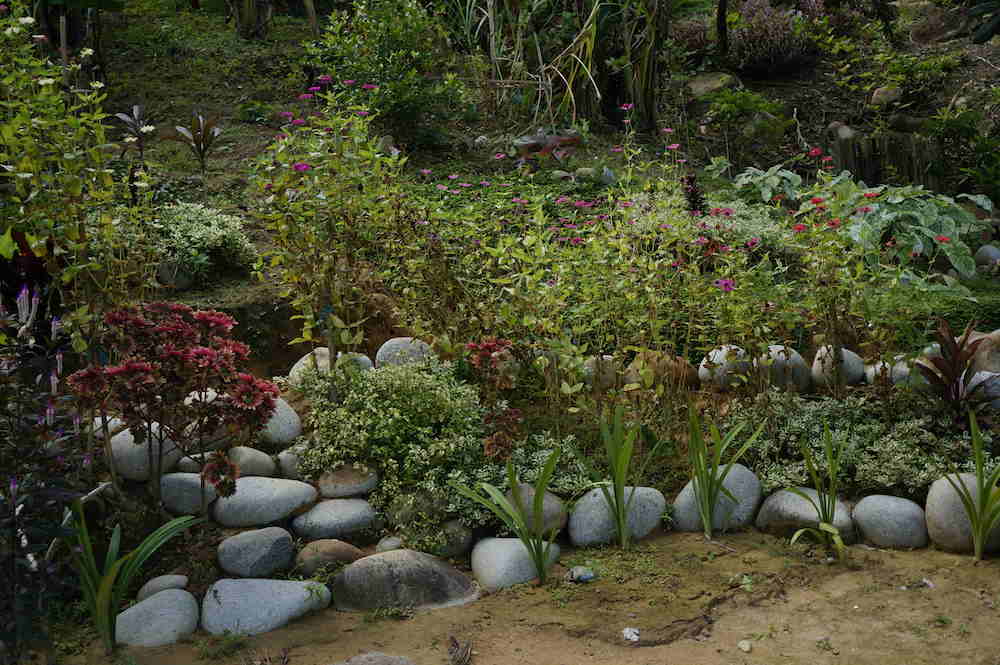 Enjoy looking at the flower garden and the vegetables all around you while you read a book, sit on the hammock, and relax in Buhay Isla. We plant trees yearly at Buhay Isla and work with 'Sagip Kalikasan' (Save Nature) and 'Bantay Dagat' (Ocean Guard) groups to aid them in preserving the forests, ocean, and wildlife of El Nido, Palawan.
Fish and Livestock Around Us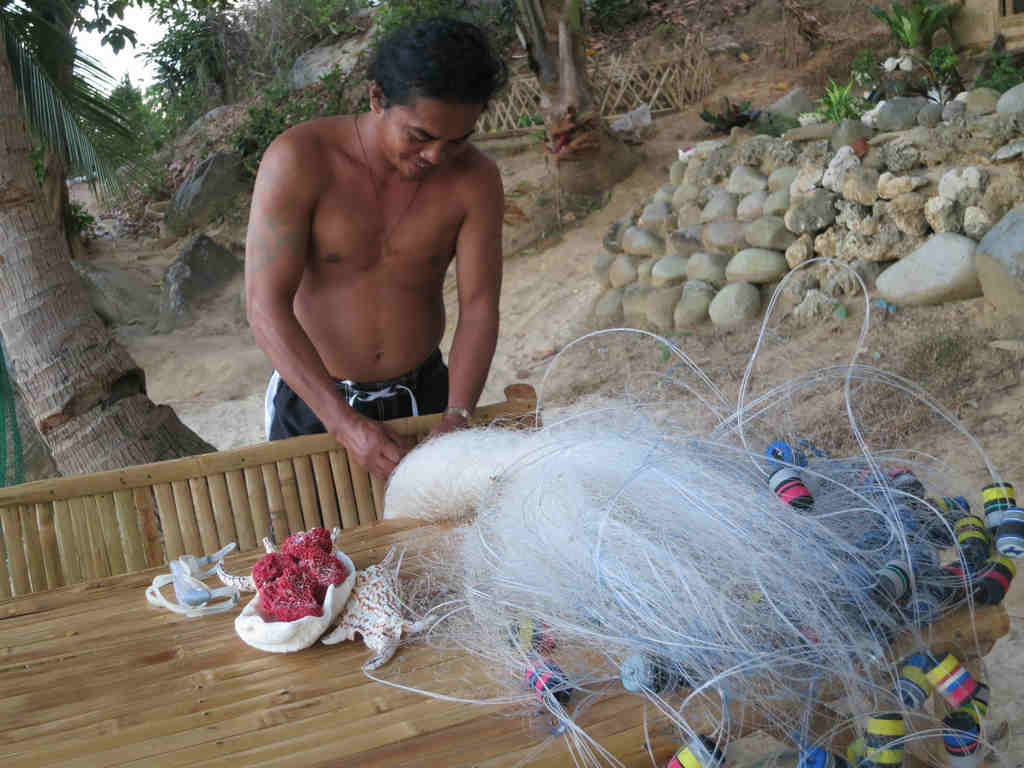 We can catch fresh fish, get poultry from our own free range chickens, and/or barter with our neighbors for meat that we use to create an authentic and delicious filipino food for you. If we don't have any meat, fish, or poultry, we buy along the boat route as we explore remote islands.
Common Areas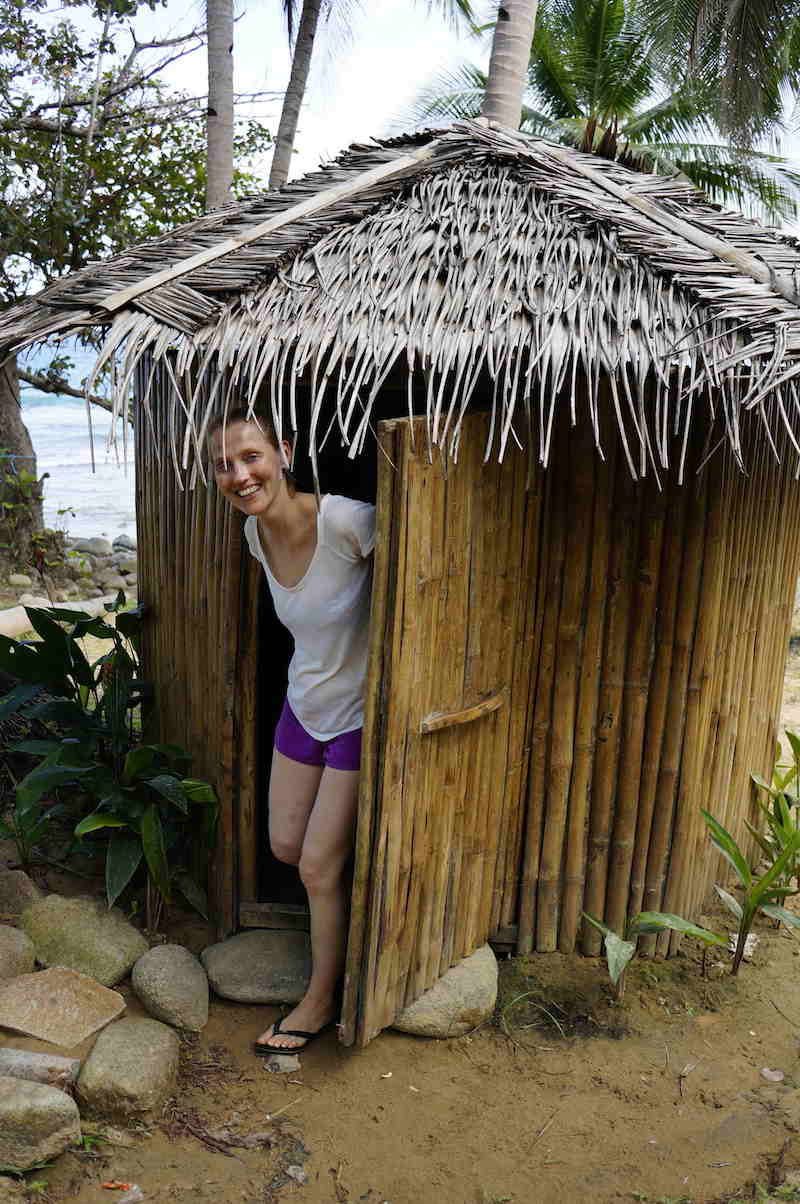 While others may not enjoy sharing common areas like showers and washrooms, we decided to make these areas 'shared' by all our guests to minimize our effect on enviromental wastes.
This sustainable way of living is also how most islanders live in the area and it's staying true to our goal of simplifying life and making you live the true islander experience even if it is only for a short time.
Guest Photos & Activities
Excuse the Mess...
Please look at our Buhay Isla Flickr Page since we are still adding more pictures to this section.
To read more about the activities, expeditions, or excursions that we offer, please learn about
Our Adventure Packages
El Nido & Coron - Places We Visit
Excuse the Mess...
Please look at our Buhay Isla Flickr Page since we are still adding more pictures to this section.
To read more about the activities, expeditions, or excursions that we offer, please learn about
Our Adventure Packages